What We Offer | Jacobs Mitsubishi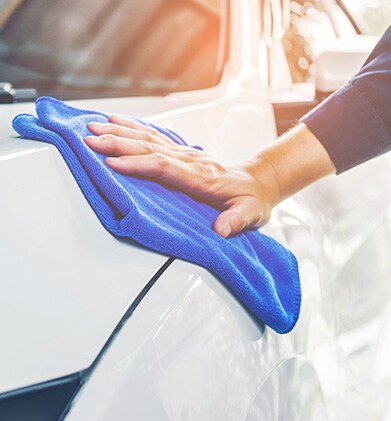 Car Spa Service Offerings
So what's a car spa? It's the ultimate service to keep your car looking spectacular and almost like new! At Jacobs Mitsubishi in New Port Richey, we understand that our customers like choices and that's why we offer several auto detailing packages. Let your used car take on that new car sheen with the variety of washes, waxes and detailing services we offer. Check out some of the common scenarios our car detailing and washing service tackles every day:
Does your vehicle just need a basic wash and vacuum? We have an option for that.
Time to give your car a little more love, such as a wax? We have several options that include that service.
Our auto detailers are experienced in protecting and restoring your vehicle so that it looks, smells and feels great.
Contact us today at 727-944-2886 to make an appointment.
Check out our attractive auto detailing packages:
Wash and Vac $25
Wash, Wax and Vac $50
Interior Detail $95
Exterior "Clay" Detail $95
Full Detail $195
In & Out Washes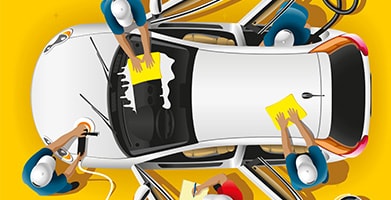 ---
$25 Wash and Vac
soft cloth wash and dry
windows cleaned inside and out
clean and dress tires
vacuum carpets, seats
floor mat wash
bug removal
---
$50 Wash, Wax and Vac
soft cloth wash and dry
windows cleaned inside and out
clean and dress tires
vacuum carpets, seats
floor mat wash
bug removal
hand wax vehicle
---
Interior Detail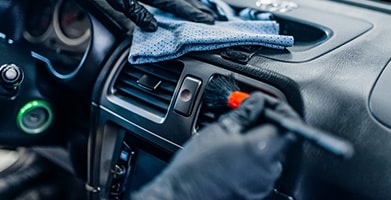 $95 everything below included
steam clean carpets, seats and floormats, leather and vinyl get cleaned and dressed
clean and dress all leather and plastic trim areas
clean and dress dashboard, door panels and door jambs
windows cleaned inside and out
vacuum trunk area
(Please allow 2-4 hours for interior detail services)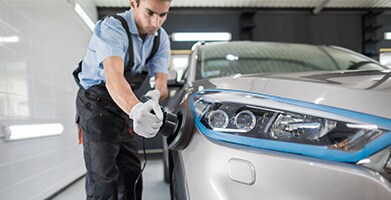 $95 everything below included
soft cloth wash and dry
windows cleaned inside and out
black out wheel wells for a "like-new" appear
hand "clay" vehicle to remove factory and environmental fallout (little rust specs)
polish all chrome
hand wax vehicle
clean and dress tires
(Please allow 3-4 hours for interior detail services)
---
Full Detail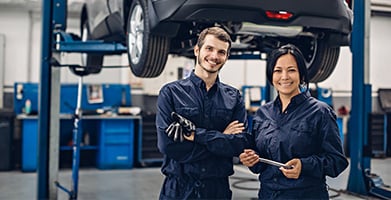 $199 everything below included
soft cloth wash and dry
steam clean engine
three stage polishing procedure to remove light scratches and rejuvenate your paint's gloss and color
clay bar vehicle if needed
hand wax vehicle
windows cleaned inside and out
clean and dress tires
vacuum and steam-clean all carpets, seats, and floor mats
all leather and vinyl upholstery are cleaned and dressed
clean and dress dashboard, door panels and door moldings
clean door jambs
polish all chrome
vacuum trunk
black out wheel wells
(Please allow 5-8 hours for interior detail services)