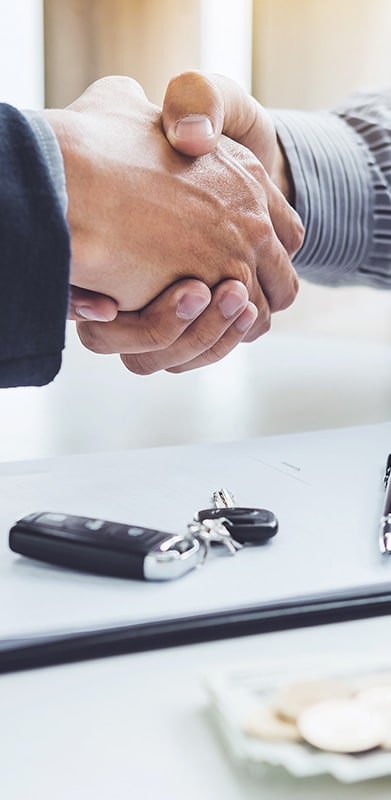 How We Make Selling Your Car Easy
This page is all about making selling your car as painless and friction-free as possible! Sell your used car to us and get cash, or consider trading it on one of the top used cars in our inventory.
If you do decide to sell your car to us, it's important to have everything ready to facilitate the sale.
---
Along with your car, remember to have the following items:
Valid Photo ID
All names listed on the title should bring a valid, state-issued photo ID.
Keys, Remotes and Books
Make sure to bring all sets of keys, remotes and the owner's manual/books. It may influence the final offer for your vehicle if all items aren't present.
Valid Photo ID
We will need your title to transfer ownership of the vehicle.
All titleholders should be present. If any person listed on the title can't make it, please check out the FAQ section.
---
Receiving Payment
To complete the sale, Jacobs Mitsubishi will issue a check to the names listed on the title the same day we buy your car.
Have Negative Equity?
Jacobs Mitsubishi will still buy your car. Any negative equity can be paid to Jacobs Mitsubishi in the form of a cashier's check, certified funds, or cash. If you buy a vehicle from us, we may be able to roll over your negative equity into your financing.